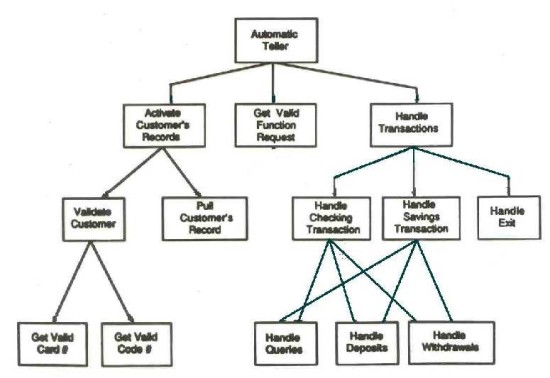 Image Courtesy: csc.calpoly.edu
As the business grows in sizes and it also grows in great complexity, most especially when it comes to the organization and the kinds of projects that they undertakes. This increasing complexity simply makes it more difficult to convey the organizational structure of the business and also to manage the elements of the project. The three-stage project that a person could perform simply gives out an essentially different managing challenge than the five-stage project calling out for about 10 employees. The structure charts simply give out a simple and visual solution for this kind of problems.
Right at its core, the persistence of the structure chart is by giving out a basic, graphical picture of a much more complex society or process as well. For instance, in the industry of construction, the structural chart could actually outline how the general manager as well as the director have indirect or direct contact with both of the design departments and engineering, yet the two departments would actually remain to be effectively isolated from each other. This kind of graphical representations would let the viewer to just grasp the basic relationships in between the parts of the company or even with the process without being bogged down in the details.